The Wharton Club of Atlanta, Kellogg Alumni Club of Atlanta and London Business School Atlanta Alumni Club are pleased to invite you to our next breakfast series event, featuring guest speakers Cesar Mitchell, Peter Aman, and Cathy Woolard.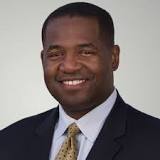 Ceasar Mitchell

Attorney Ceasar C. Mitchell serves as 7th President of the Atlanta City Council. Prior to being elected Council President, Mitchell served eight years as a citywide Councilmember. As a public official, he has championed economic revitalization in underdeveloped areas by creating 4 of the city's 10 Tax Allocation Districts and supporting legislation for community input in the Beltline Project. Mitchell is committed to the education and enrichment of our city's youth through his semi-annual College Prep Series—a college admissions exam preparation program. To date, more than 4,500 middle & high school students and their parents have participated.

Mitchell is a native Atlantan, the son of an Atlanta Police Officer and Atlanta Public Schools Teacher, and a graduate of Benjamin E. Mays High School. He is an honor graduate of Morehouse College and earned his law degree from the University Of Georgia School Of Law.

In February 2017, Council President Mitchell was named by Georgia Trend magazine as one of Georgia's Most Influential Georgians to Watch. Ceasar and his wife, Dr. Tiffany Mitchell are the proud parents to two young daughters and a newborn son. They reside in the Historic West End community and attend Impact United Methodist Church.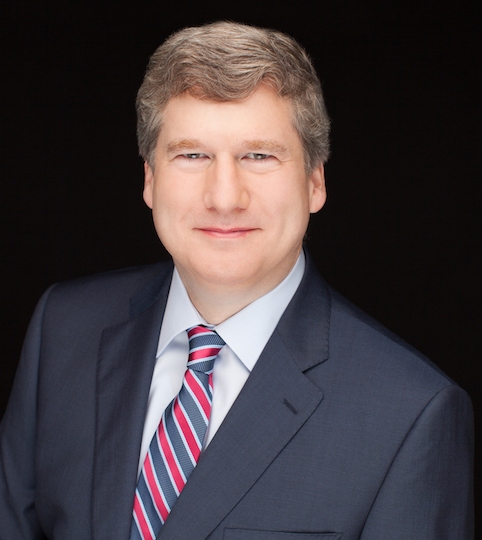 Peter Aman
For nearly 20 years, Peter has worked tirelessly to make Atlanta a stronger, better city for all its residents. Deeply committed to public service, he has an unparalleled depth of experience inside and outside City Hall and has served as a trusted adviser to two mayoral administrations.
His partnership with Mayor Shirley Franklin to develop a turn-around plan for the city helped save taxpayers millions of dollars due to increased operational efficiencies. In 2010, he took a leave of absence from being a Partner at Bain and Company to join the administration of Mayor Kasim Reed as Chief Operating Officer (COO) of the City of Atlanta.

As COO, Peter oversaw all city operating departments, including the police and fire departments as well as Hartsfield-Jackson Atlanta International Airport. He helped build a better-trained and larger police department with the latest technology, improved fire response times, guided the city to a financially-sound operating position and focused on improving neighborhoods, from parks to recreation centers.

Peter's passion for Atlanta comes from his desire to make a better Atlanta for his family. He and his wife Lisa have been married for 21 years, have three teenage children and are active in the community. Peter's service on Boards of Directors has included the Atlanta Police Foundation, The West Side Future Fund, Partners for HOME, the Atlanta Continuum of Care for the Homeless, the Woodruff Arts Center, The Atlanta Committee for Progress, The Galloway School, and The Metro Atlanta Chamber of Commerce. Lisa has served on the boards of The Galloway School, the Carl E Sanders YMCA, Atlanta's American Jewish Committee, and Sisters by Choice, a breast cancer awareness organization. As a religiously mixed family, Peter is Presbyterian and Lisa and the children are Jewish, they value service to others, inclusion and diversity at home and in the community.

Peter holds a B.A. in Public Policy and History from Duke University and a M.B.A. with distinction from the University of Pennsylvania's Wharton School of Business.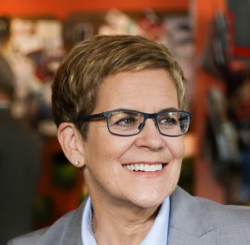 Cathy Woolard
As President of the Atlanta City Council, the first woman to hold that position, Cathy championed the Atlanta BeltLine, a project transforming abandoned rail-corridors circling the city into mixed-use recreational trails. She founded the "Dirty Dozen," a pilot program to fix the worst code violations in the city to improve neglected neighborhoods. She also made sustainability a priority, and her Energy Conservation Program cut emissions while saving the city's facilities more than $470,000. As a City Council member for District 6, she increased funding for sidewalks and, as Chair of the Transportation Committee, she oversaw the expansion of Hartsfield-Jackson International Airport, which had just become the busiest airport in the world.
Cathy also personally led the Atlanta City Council to pass what is still the only comprehensive civil rights bill in the state of Georgia, protecting all Atlanta residents and visitors from discrimination in housing, employment and public accommodations.

Cathy's dad was a career Air Force Officer and while at least 7 generations of her family have lived in Atlanta, Cathy grew up on bases all over the world. She was educated in public schools, graduated from the University of Georgia and settled with her family here in Atlanta.

Cathy has devoted her life to sustainability, social justice, and eliminating poverty. She was a Peace Corps volunteer and has advocated on behalf of organizations like CARE, League of Conservation Voters, and Human Rights Campaign as a non-profit executive and small business owner. Cathy and her wife Karen Geney have been together for 29 years and live in the Glenwood Park neighborhood in southeast Atlanta.


---