Topic: Cyber Security Threats Your Business is Facing in 2017

This presentation will enlighten as to where the holes might be in your business.

70% of companies have reported being victims of cyber attacks. What's is scarier is that 18% of organizations don't know if they've already been the victim of an attack!

Cybercrime is on the rise. You may have already been compromised. Small cracks in your security can become big problems over time if they aren't stopped.
Failing to take steps now are putting you at the REAL RISKS of:
Legal Liability: If your business collects sensitive data like financial or healthcare records, you could face fines or worse.
Loss of Credibility & Damage to Reputation: It only takes one incident to do irreparable harm to a business' reputation.
Financial Disaster: Small and Medium sized businesses are often easy targets for cyber criminals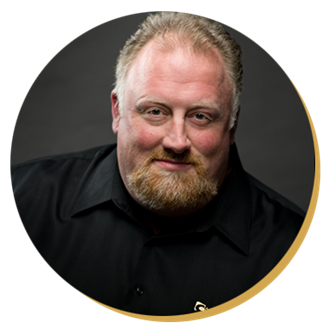 Chad Massaker, CHSP, CEO & President, Carceron
Chad's reputation and 17+ years as a business and civic leader have earned him numerous honors. He has had the privilege to serve on many nonprofit boards, speak on a variety of topics, and garner both local and national recognitions. He is an alumni of Cobb County Chamber of Commerce's Leadership Cobb Program, a Top 5 Finalist for the 2010 Metro Atlanta Small Business Person of the Year Award, and has been named to the MSPmentor Top 250 list numerous times ranking him amongst the most influential managed it services provider executives in the world.

Chad is the recipient of over a dozen gold medals in Brazilain Jiu Jitsu (BJJ) and is nationally recognizes as a gold medalist in the 2013 International Brazilian Jiu Jitsu Federation's annual Pan Am tournament, the largest, most prestigious BJJ tournament in the world. He is also the founder of Speakeasy, an exclusive, members-only club, for B2B business owners, executives, and principles of Carceron clients.

Chad is Certified HIPAA Security Professional (CHSP).

Click here to get your Season Pass for 2017-2018 Wharton Kellogg London Speaker Series
---